Best/Worst NBA Jerseys
Saturday, May 14th, 2011
Since the Washington Wizards became the latest team to change jersey styles (here's the link to them) what are the best and worst NBA jerseys of all time? Here are my top 3 for each.
BEST:
Houston Rockets (1972-95):
Being from Houston I love this design. Reminds me of when the Rockets mattered in the 90's plus c'mon…how can you not love the ketchup and mustard colors?
L.A Lakers (1964-present):
Yes the Lakers are hated, yes Mavs fans you swept them this year but this style has withstood the test of time. Love the purple and gold.
Phoenix Suns (1992-2000):
I love these jerseys. It reminds me of the era where unique and funky designs were the thing to do in the NBA. Not so much today.
WORST:
Vancouver Grizzlies: (1995-2001):
That trim around the neck and those colors are horrible. And yes, that is Mike Bibby
Houston Rockets (1995-2004):
The only team that should wear pinstripes are the Yankees of MLB. Not a good look from what was an equally bad era in my home team's history.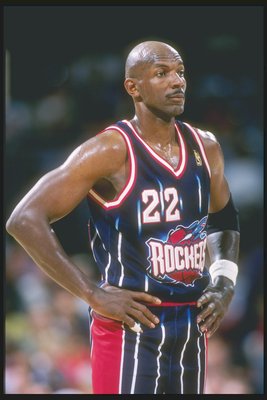 Minnesota Timberwolves (1996-2008):
Memo to the T-Wolves: Just because you can't beat most college teams doesn't mean your jersey needs to look like one of their's. Ironically this jersey is from the 3-5 years in which the Wolves were actually pretty good.
Did I miss a jersey? Should one be removed from any of the lists? Tell me what you think!